CAREER AT ROTATE
On this page you will find our latest job listings. Please don't hesitate to contact us at job@birger-christensen.com if you have any questions about career opportunities at ROTATE.
At Birger Christensen we are committed to creating a diverse, equal and inclusive workforce, building teams that represent a variety of experiences, backgrounds, age and perspectives. A diverse workforce is a strong part of our DNA. Everyone is encouraged and welcome to apply. We can offer you an exciting opportunity to be part of an international fashion business in rapid growth in a creative and informal environment with highly motivated, passionate and dedicated colleagues.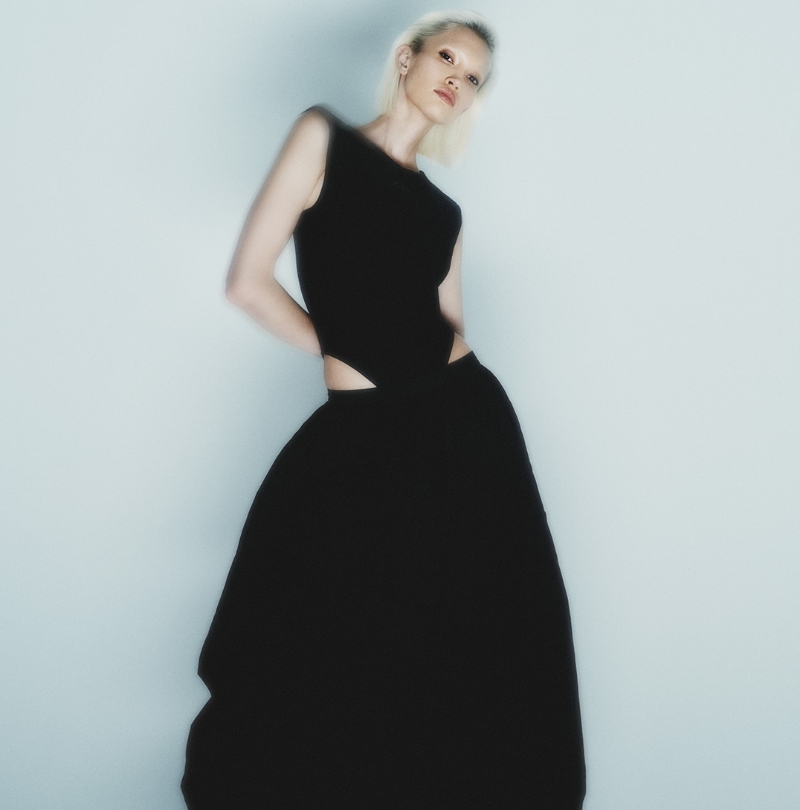 Birger Christensen owns three internationally renowned brands, REMAIN, ROTATE and Cannari Concept (Launching August 2023). From our headquarter in Copenhagen, Denmark, we operate in 40+ countries and work with retailers all over the world such as NET-A-PORTER, Browns, Mytheresa and many more.
We are now looking for a dedicated and enthusiastic full-time intern to join our Ecommerce team for our three in-house brands ROTATE, REMAIN and Cannari Concept at the Birger Christensen Collective office in Copenhagen.
As an intern, you will join a small and dedicated ecommerce team that cover three independent D2C sites, as well as one B2B Digital Showroom. We are on a new exciting D2C digital journey with high growth ambitions. If you thrive in an accelerating environment and would like to become proficient in e-commerce, digital marketing and graphic projects, this is the place for you!
RESPONSIBILITIES INCLUDE:
Daily operations & order management
Customer service support
Coordination and preparing of new collections, online campaigns and sales
Support on maintenance of our four websites
Research new E-commerce tech suppliers
Strategic brand research
Support in internal & external projects
Small graphic assignments
Copy writing
Ad hoc tasks
YOU ARE SOMONE WHO:
Is digitally savvy and loves e-commerce and digital marketing
Thrives in an international, informal & fast-paced environment
Is structured and detail-oriented
Loves to work independently and contribute with creative and strategic ideas
Passionate about fashion and other creative fields
Is familiar with Adobe Creative Cloud and preferably has experience with InDesign and Photoshop

You will join a company with an informal work environment that embrace innovation, celebrate people and create with responsibility at the core: https://birgerchristensencollective.com/sustainability
We offer healthy lunch, coffee and tea, as well as a monthly Friday bar.
The internship is full time for a minimum of 3-6 months with start anytime from May 2023 and onwards. The role is un-paid and everyone is welcome to apply!
Kindly send your cover letter and CV to Head of Ecommerce, Martin Nebel, at mne@birger-christensen.com.
We are looking for a dedicated and enthusiastic full-time intern to join our Design team at the Birger Christensen Collective office in the center of Copenhagen. As our intern, you will join and be a part of a small and dedicated Design team that covers both of Birger Christensen's brands ROTATE & REMAIN.
If you thrive in a fast-paced environment and would like to hone your skills within Fashion and Design this is the place for you. At Birger Christensen Collective we can offer you a great learning opportunity within the fashion industry where you will get to know the entire process of the collection development. You will work across multiple areas of the business including Design, Production & Fitting.
SOME OF YOUR TASKS WOULD BE:
Support the Design team with development of the products
Support in creating Technical Drawing and tech packs
Prepare and maintain presentation boards with seasonal sketches, fabrics, color, print and trim
Create, upload and manage tech packs through our PLM System Delogue
Assisting the Design Team with maintaining organization
Participate in the daily design operations and practical tasks in the design department
Support with creative research and trend analyze
Assist in Developing prints and color options
Assists in making seasonal color cards & Fabric books
Hands on & ad hoc assignments assignments
YOU ARE:
Currently studying a degree in Fashion/Design
You are positive and enthusiastic about design, people and your professional and personal development
Must be creative, motivated, organized, detail oriented, enjoy working on individual tasks
Ability to meet deadlines in a creative fast-paced, deadline-driven environment with changing priorities
Someone who loves to work intendedly and contribute with creative ideas
Someone who is passionated about fashion and our brands ROTATE & REMAIN
Strong skills in Photoshop/Illustrator
Great Experience with Adobe Creative Suite a plus
Enthusiastic, self-disciplined and pro-active
Strong communication skills
Good team player
The internship is intended for Design Students who are enrolled in a fashion education scheme, it is full time, minimum 3 months, preferably 6 months.
If you are interested to join us, please send your cover letter and CV as soon as possible to job@birger-christensen.com, ATT: Head of Design Cecilia Bruno Jessen
The role is a non-paid and full-time internship. Everyone is welcome and are encouraged to apply!