CAREER AT ROTATE
On this page you will find our latest job listings. Please don't hesitate to contact us at job@birger-christensen.com if you have any questions about career opportunities at ROTATE.
At Birger Christensen we are committed to creating a diverse, equal and inclusive workforce, building teams that represent a variety of experiences, backgrounds, age and perspectives. A diverse workforce is a strong part of our DNA. Everyone is encouraged and welcome to apply. We can offer you an exciting opportunity to be part of an international fashion business in rapid growth in a creative and informal environment with highly motivated, passionate and dedicated colleagues.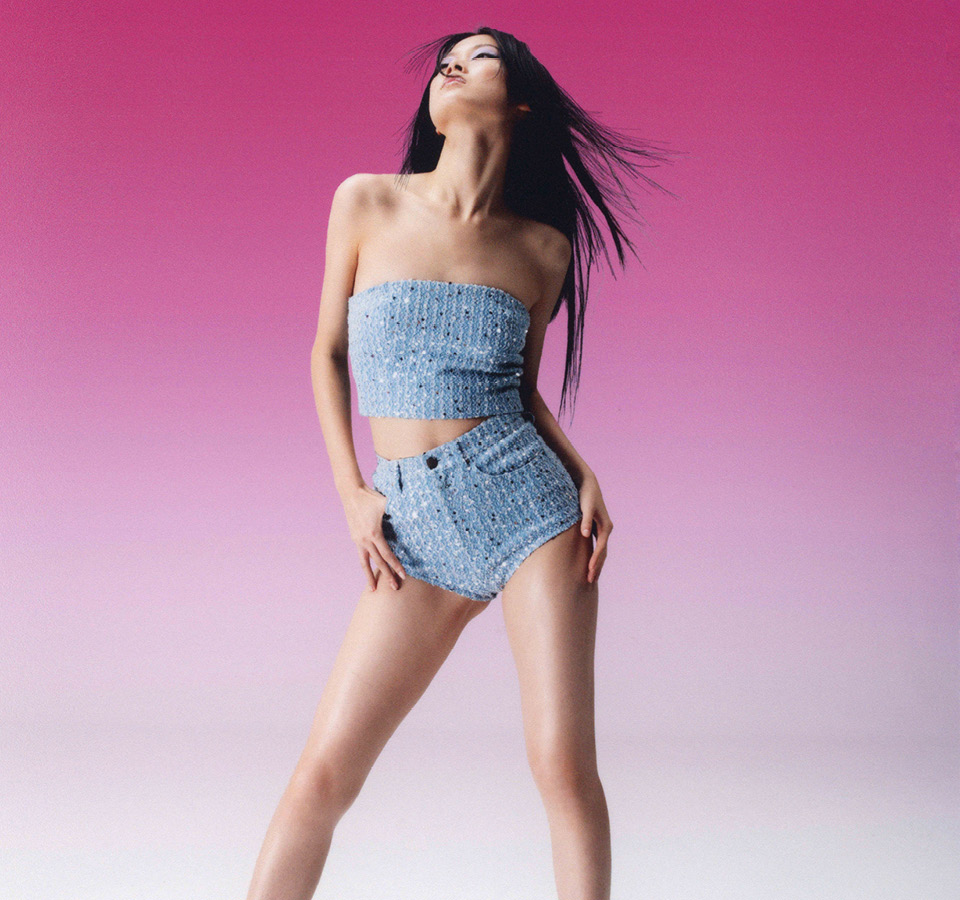 We are searching for a talented, structured, detail-oriented, and technically strong fit technician to join our construction department for our two in-house brands ROTATE and REMAIN. The person we are looking for is passionate about fashion and wants to be part of our future journey as part of our Fitting team. The candidate, is going to be a structured force in the team with high attention to details and you must thrive in a fast-paced environment. You will become a part of a dynamic team, working closely together with our Design & Production team. The position will be reporting to the Head of Design.
RESPONSIBILITIES INCLUDE:
Fitting and commenting of proto samples in collaboration with design
Fitting and commenting of sales-, pre-production- and shipment samples
Plan and book fitting models and book fitting sessions with involved people
Take part of fitting sessions - Carry out sample and fit comments and send to suppliers
Communicate technical information and fit comments to external suppliers in Europe & Asia
Development of measurement charts and grading for all sizes
Development of measurements on new styles
Development of patterns in Gerber CAD system
Internal calendar planning for the department
Follow-up with suppliers to ensure that deadlines are kept
Work closely with the Design, Buying and Production team
Update and adjust technical instructions in Delogue
Approve care-label instructions from suppliers
Communicate measurements and care instructions to the Operations team each season
Follow up on potential production issues
Ad hoc tasks
YOU ARE:
3-4 years' experience in a similar position
Bachelor degree or equivalent
A passion for fit together with knowledge of current trends
Highly organized and able to prioritize in the daily tasks
Able to keep a clear overview of many running deadlines
Thrive in an informal, creative and fast-paced environment
Attention to detail
Experienced user of Gerber
Experience with Delogue PLM is a plus
Focus on good workmanship of high-quality products
Strong communication skills in both verbal and written English
You are positive, solution-oriented and take responsibility for own areas
Have a positive mindset and is a great team player
Fluency in English, both written and spoken
If you are interested, or if you have any questions about the position, please send an email with application and CV to: job@birger-christensen.com Att: Head of Design Cecilia Bruno Jessen with the title" Fitting Assistant".
If you have any questions regarding the position you can call: Bastian van Mackelenbergh +4520945023
We are looking for a dedicated and enthusiastic full-time intern to join our Design team at the Birger Christensen Collective office in the center of Copenhagen. As our intern, you will join and be a part of a small and dedicated Design team that covers both of Birger Christensen's brands ROTATE & REMAIN.
If you thrive in a fast-paced environment and would like to hone your skills within Fashion and Design this is the place for you. At Birger Christensen Collective we can offer you a great learning opportunity within the fashion industry where you will get to know the entire process of the collection development. You will work across multiple areas of the business including Design, Production & Fitting.
SOME OF YOUR TASKS WOULD BE:
Support the Design team with development of the products
Support in creating Technical Drawing and tech packs
Prepare and maintain presentation boards with seasonal sketches, fabrics, color, print and trim
Create, upload and manage tech packs through our PLM System Delogue
Assisting the Design Team with maintaining organization
Participate in the daily design operations and practical tasks in the design department
Support with creative research and trend analyze
Assist in Developing prints and color options
Assists in making seasonal color cards & Fabric books
Hands on & ad hoc assignments assignments
YOU ARE:
Currently studying a degree in Fashion/Design
You are positive and enthusiastic about design, people and your professional and personal development
Must be creative, motivated, organized, detail oriented, enjoy working on individual tasks
Ability to meet deadlines in a creative fast-paced, deadline-driven environment with changing priorities
Someone who loves to work intendedly and contribute with creative ideas
Someone who is passionated about fashion and our brands ROTATE & REMAIN
Strong skills in Photoshop/Illustrator
Great Experience with Adobe Creative Suite a plus
Enthusiastic, self-disciplined and pro-active
Strong communication skills
Good team player
The internship is intended for Design Students who are enrolled in a fashion education scheme, it is full time, minimum 3 months, preferably 6 months.
If you are interested to join us, please send your cover letter and CV as soon as possible to job@birger-christensen.com, ATT: Head of Design Cecilia Bruno Jessen
The role is a non-paid and full-time internship. Everyone is welcome and are encouraged to apply!